PROJECT F ® - Soft brush
In stock
Tax included
Delivery 1-3 days
Soft brush is suitable for everyday detail cleaning of interior parts, cleaning wheels or hard to reach places. The plastic brush handle ensures easy maintenance and durability despite frequent use along with strong cleaning chemistry. The Brush has extra soft bristles that are extra clean to the surface and ensure great cleaning performance without any scratches. Detailing brush is a simple tool with which you not only clean the interior but also the exterior of the vehicle and should not miss any detailer.
Suitable for:
Interior parts: buttons, vents, display and all plastic parts.
For better cleaning of the wheel parts our PROJECT F ® Hard Brush is suitable
Instructions for use - Interior:
Spray APC cleaner onto the area to be cleaned.
Use the PROJECT F ® Soft Brush to move through the interior.
After releasing dirt, wipe the cleaned surface dry with a microfibre cloth.
You can work with the brush without using chemistry
Important: Never use one interior and exterior brush. This will prevent contamination or mixing of detergents and consequently damage to the cleaned surface.
Material: PVC + nylon
Color: black + red + white bristles
Dimensions: 23 cm x 3 cm / bristle length 4.5 cm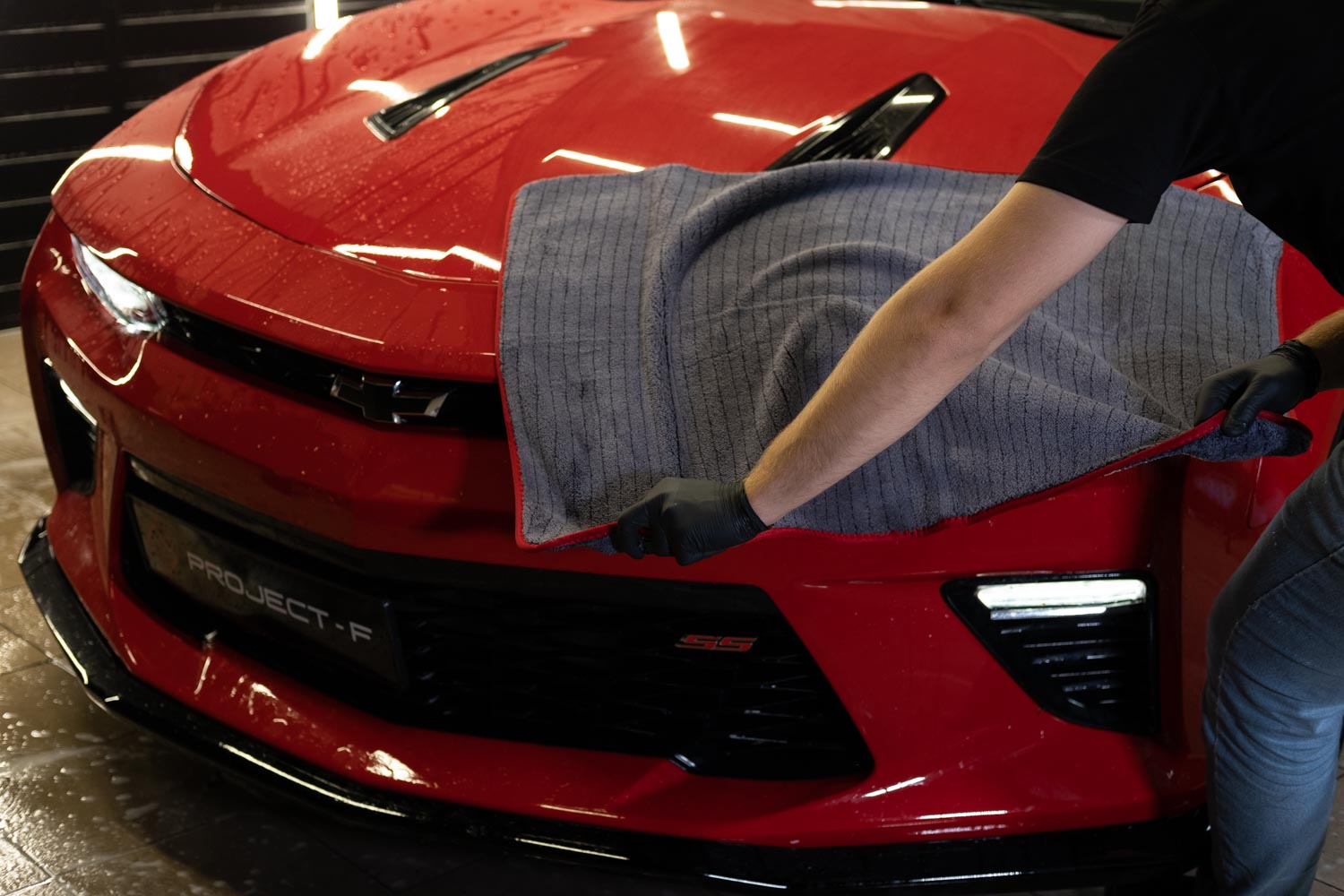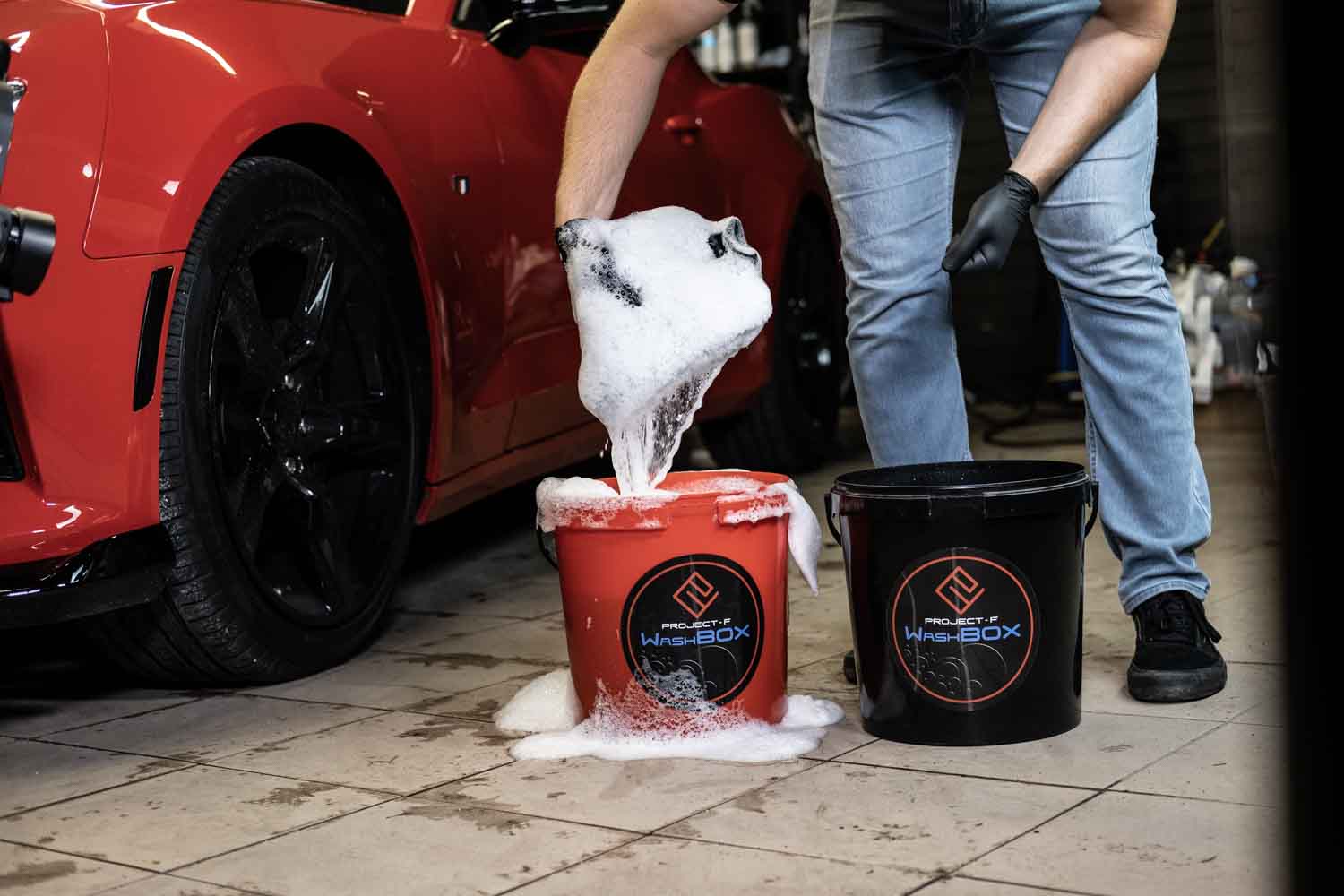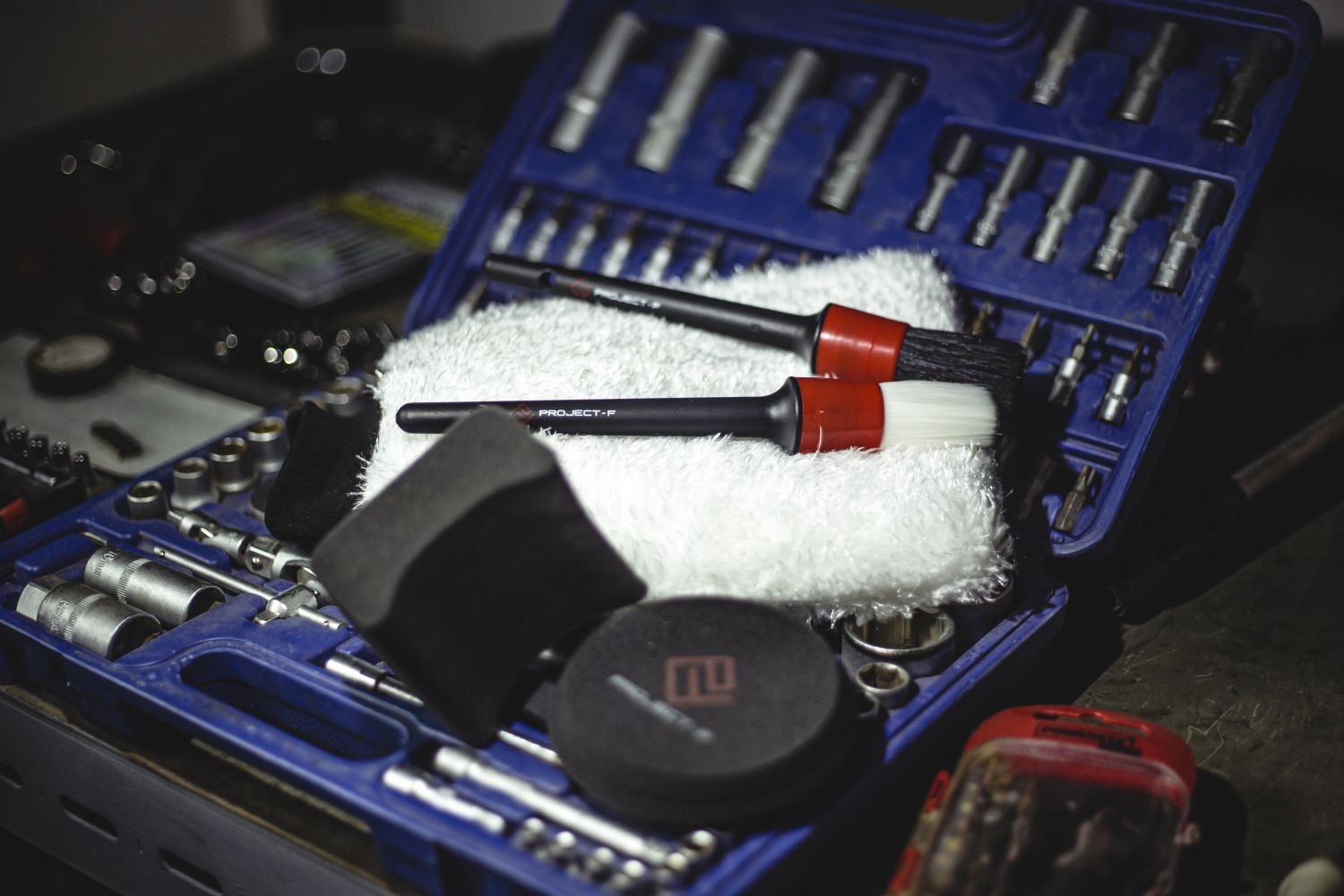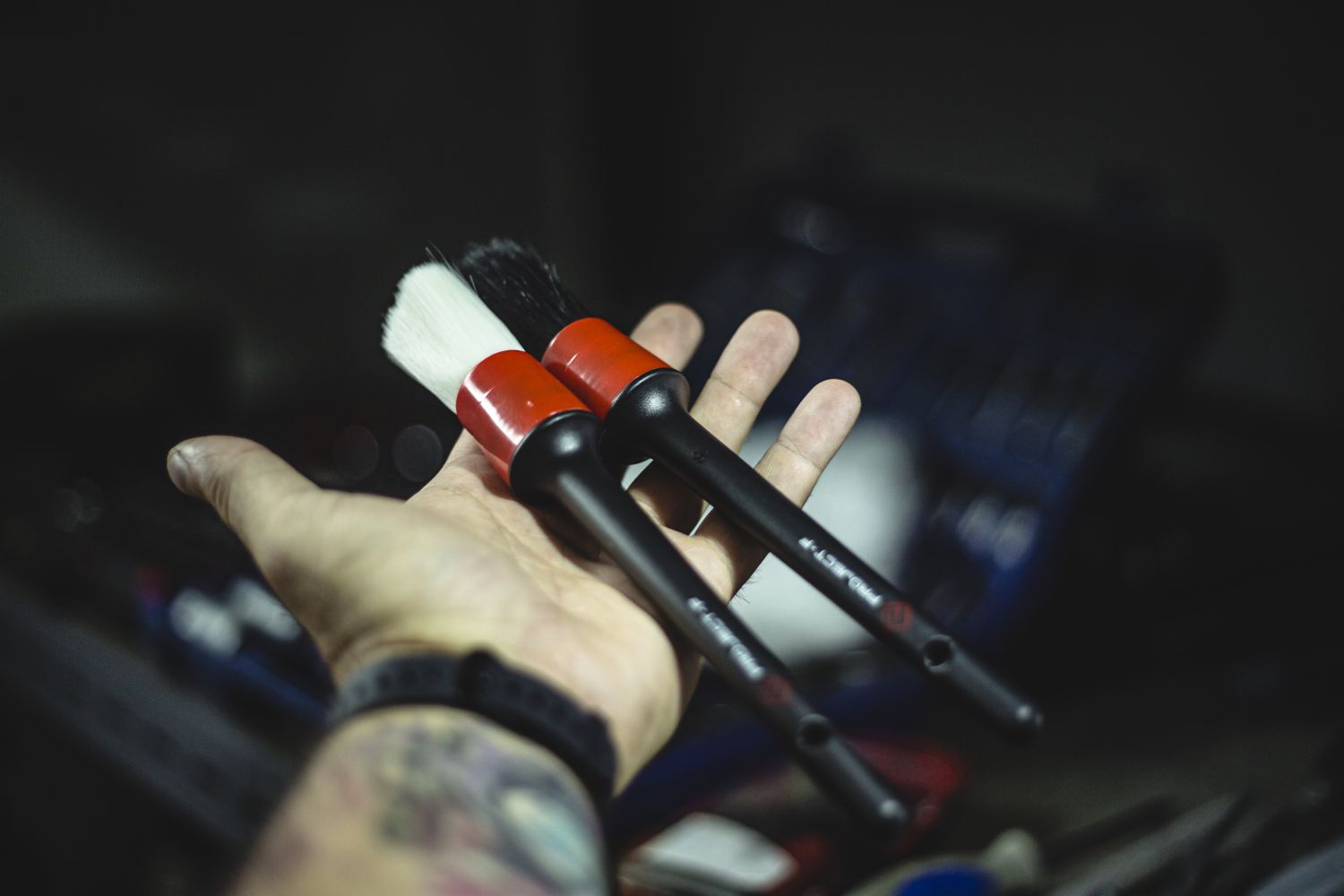 Customers who bought this product also bought: