PROJECT F ® - WashBOX - red bucket 12,5l
In stock
Tax included
Delivery 1-3 days
This 12.5l practical bucket is an integral part of the car, motorcycle or boat thoroughly wash. There are many buckets of different brands that offer unnecessarily large bulky buckets. We decided to create the ideal volume of heat for you to wash not only the entire vehicle, but it is also handy when stored either in the garage or in the vehicle itself. The WashBOX bucket is also equipped with a very tight closable lid that prevents water spillage.
The bucket shape is adapted to fit the Scratch Shield (it serves as a sieve at the bottom of the bucket to help keep the bucket on the bottom of the bucket) without any problems. Scratch Shield is not included.
Using the WashBOX Bucket:
   1. Rinse the vehicle with water or lint from loose debris from the bottom up.
   2. The lower parts of the vehicle are always the dirtiest, so rinsing from the bottom up so longest dirt.
   3. Using a wash glove soaked in a bucket with the car shampoo, start to wash the vehicle from the top down, from the purest to the dirtiest.
   4. Subsequently, rinse the vehicle with water or a lint from top to bottom to allow the flowing water to reach all the less accessible areas.
   5. Finally, it is important to dry the vehicle to prevent the dripping dripping dripping.
Material: PP Plastic
Color: red + black cap
Volume: 12.5 l
Size: 27 x 27 x 27 cm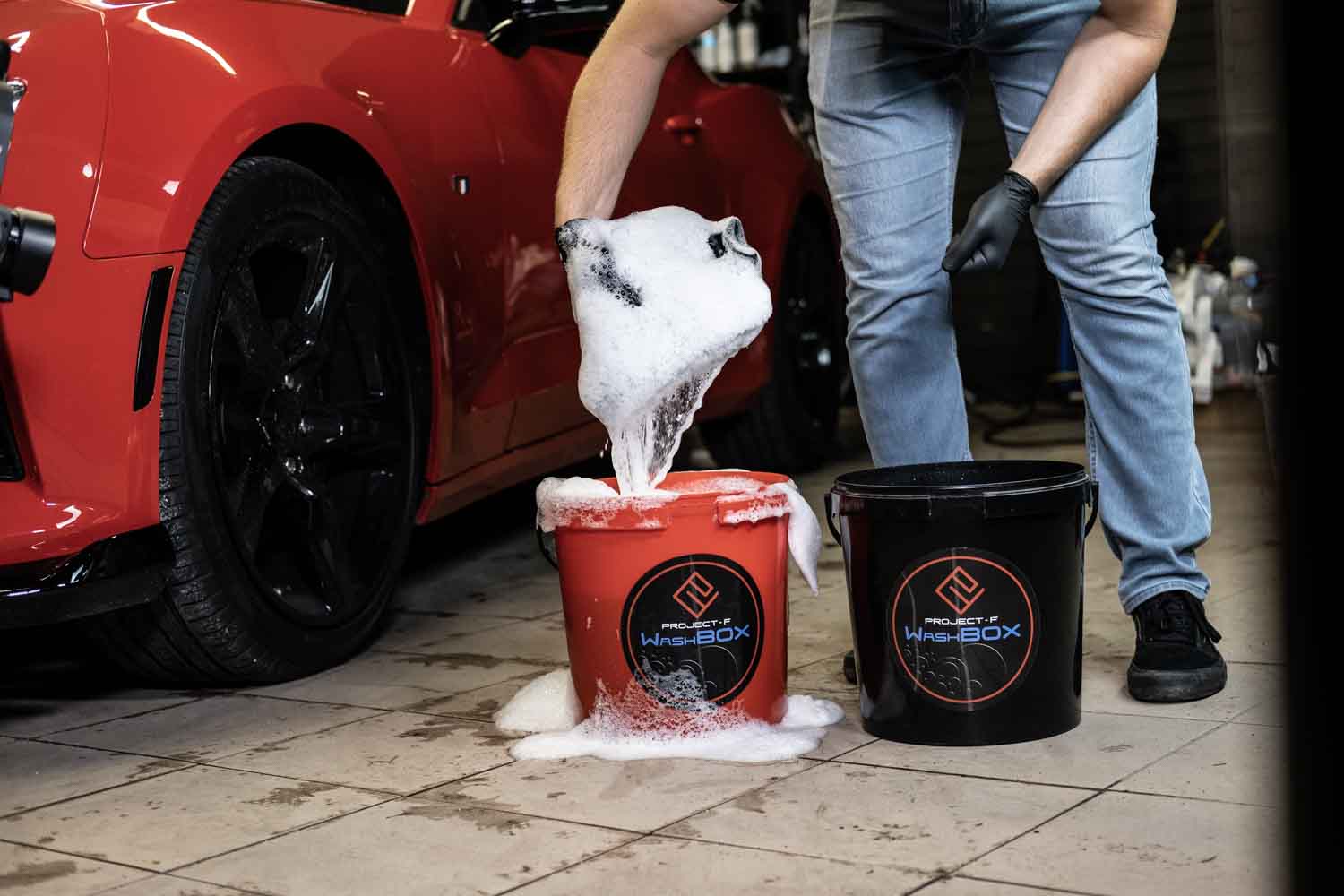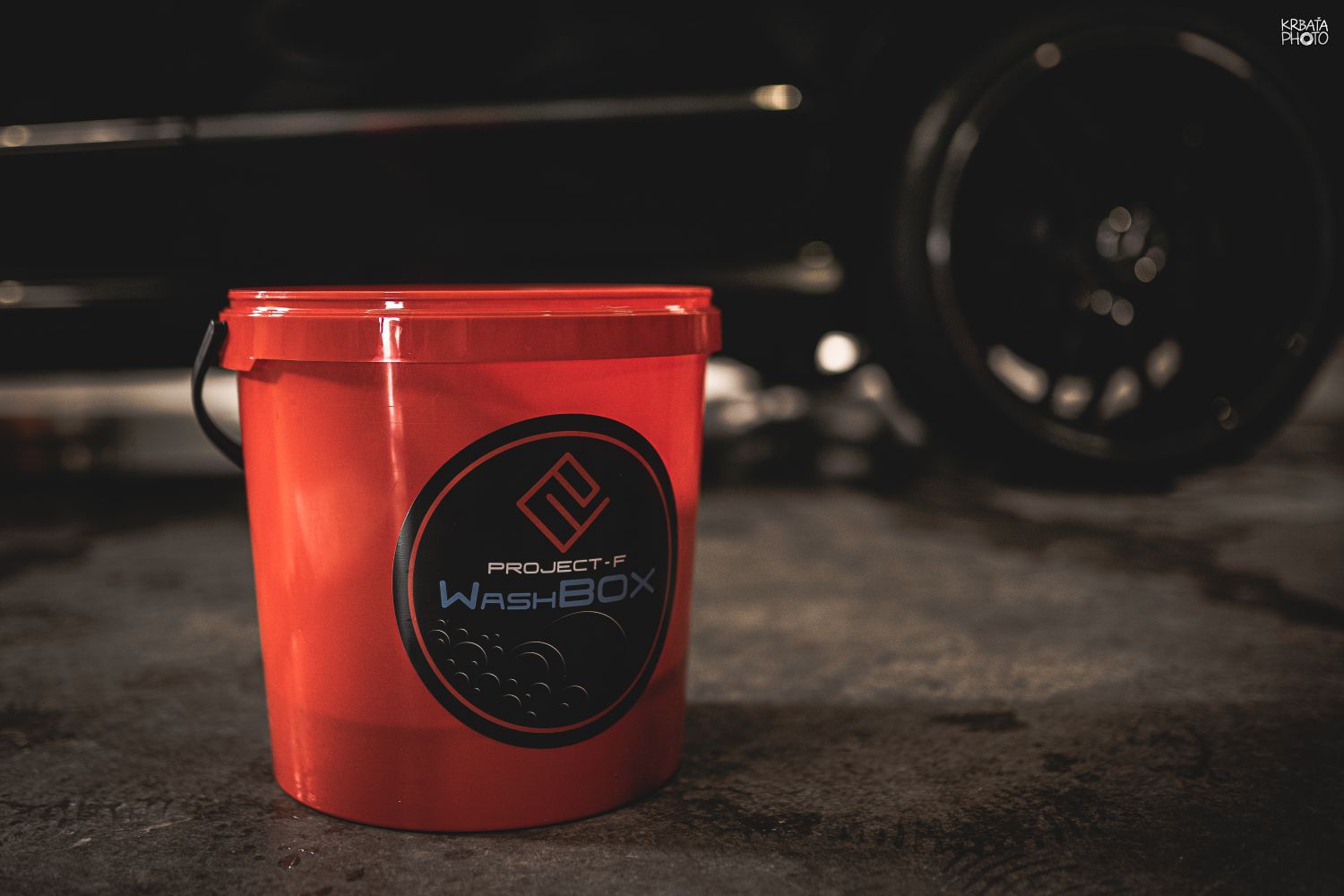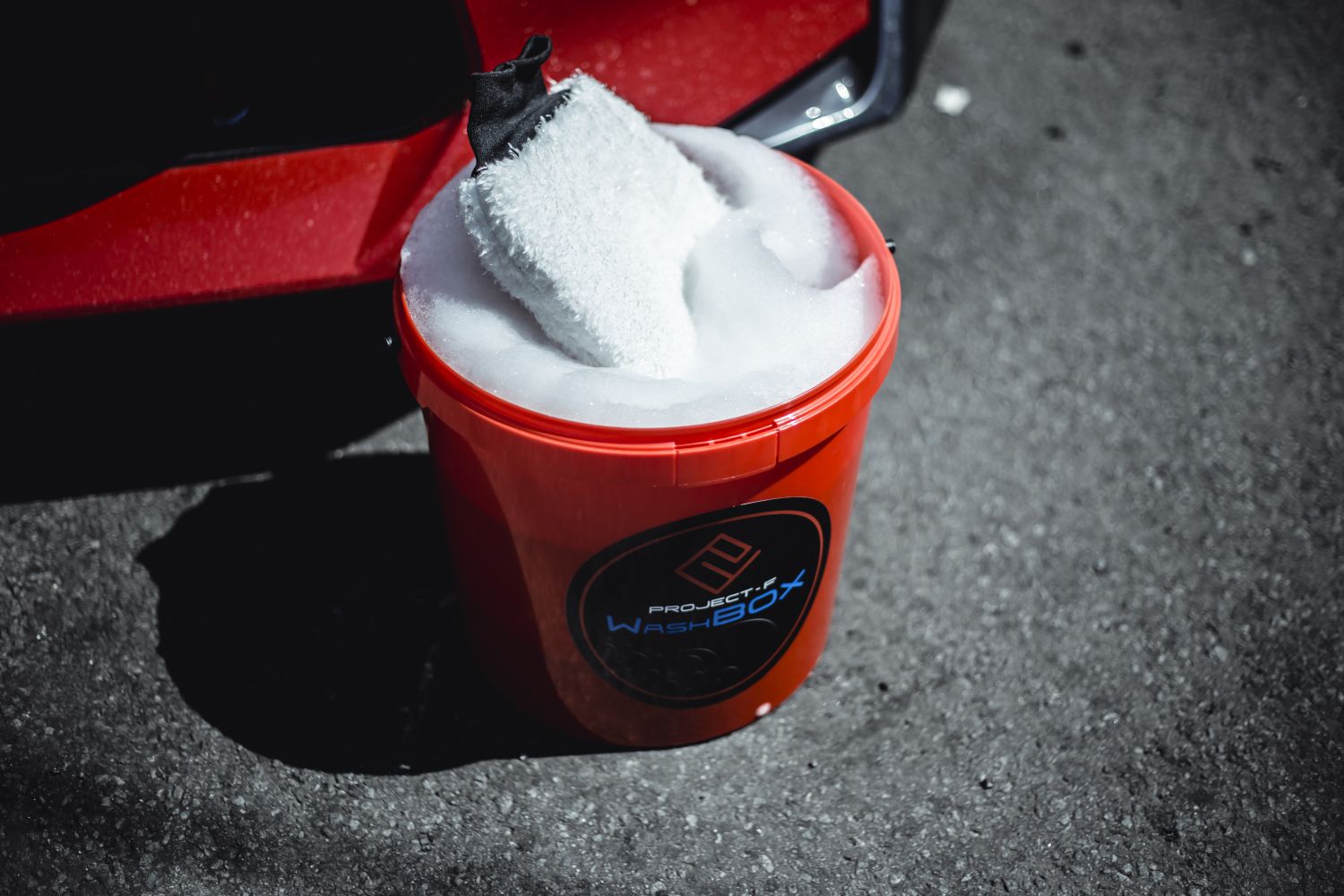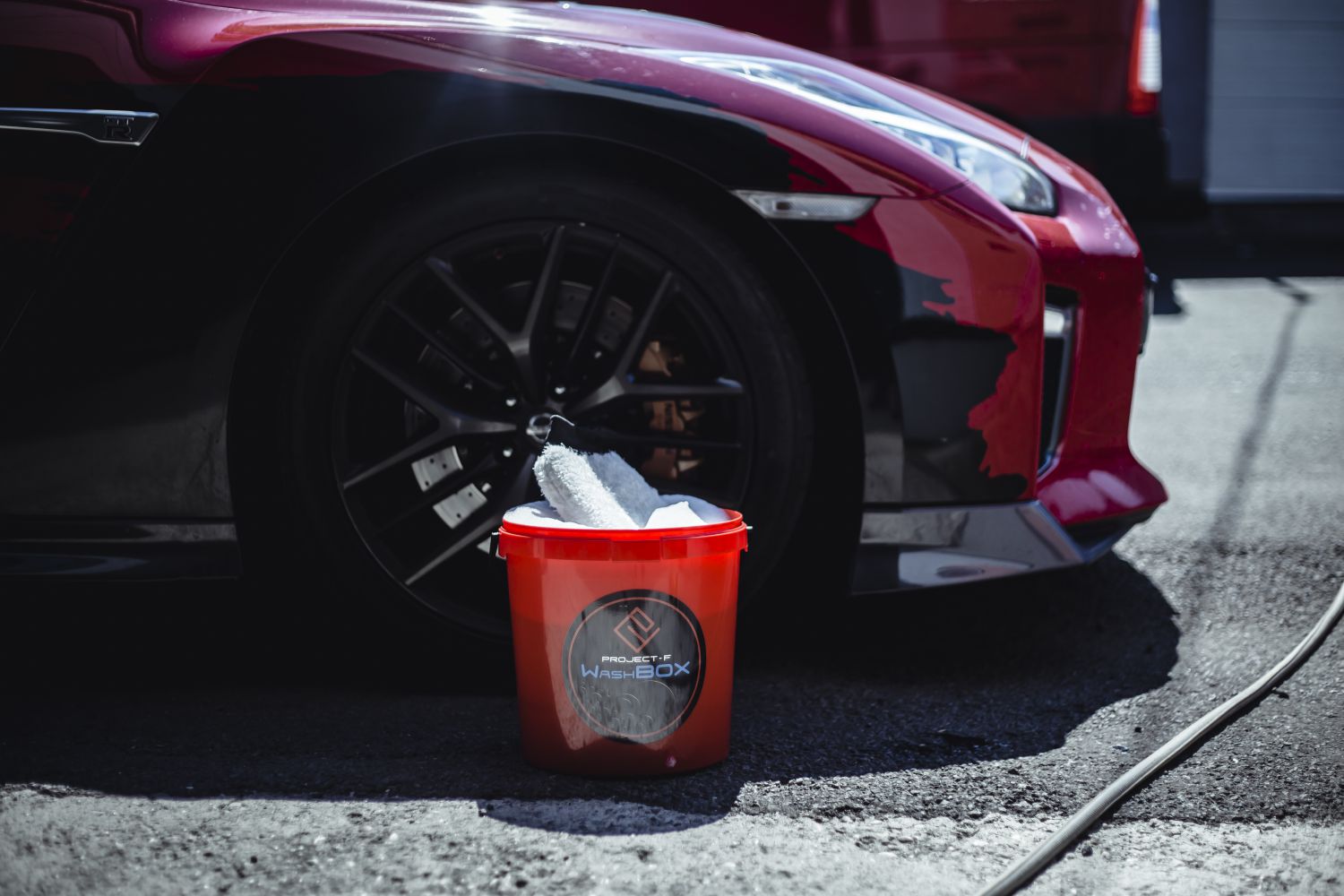 Customers who bought this product also bought: