A clean car is not just a shiny body
Every car owner knows that washing a car is not just about the exterior. Regular cleaning of the interior should be a regular activity, just like cleaning in the home. A dirty and dusty interior not only does not look good, but is not a suitable environment for allergy sufferers or children. That is why, with the new month of August, we have prepared for you a top combination of ProCLEEN cleaner and SatEEN plastic milk.
Put one piece of SatEEN in your basket, to which another piece of ProCLEEN cleaner will be added immediately with a discount of €9.90. Instead of €23.80, you pay only €13.90 for 2 products! The 1 + 1 promotion is limited to one order, one piece of product. If you want to order more pieces, this is possible by creating multiple orders. The promotion is valid until the end of August 2023 or until stocks last.
ProCLEEN cleaner and SatEEN interior dressing with UV protection
You already know our AllCLEEN universal cleaner. Now we have developed a 2x more concentrated cleaner that also eliminates odors. We are talking about the ProCLEEN product, which is suitable for regular maintenance in a diluted form, but also for more extreme pollution in a concentrated form. Since the surface needs to be thoroughly cleaned before impregnation and treatment, this product becomes an integral part of the interior care process.
As a follow-up to the melon scent, we created the SatEEN plastic refresher with the same scent. This SatEEN product is thinner and creates a satin effect with UV protection after use. The application is convenient through the flip top cap, using the DarkWax applicator or through the Dark Trigger atomizer (optional accessory).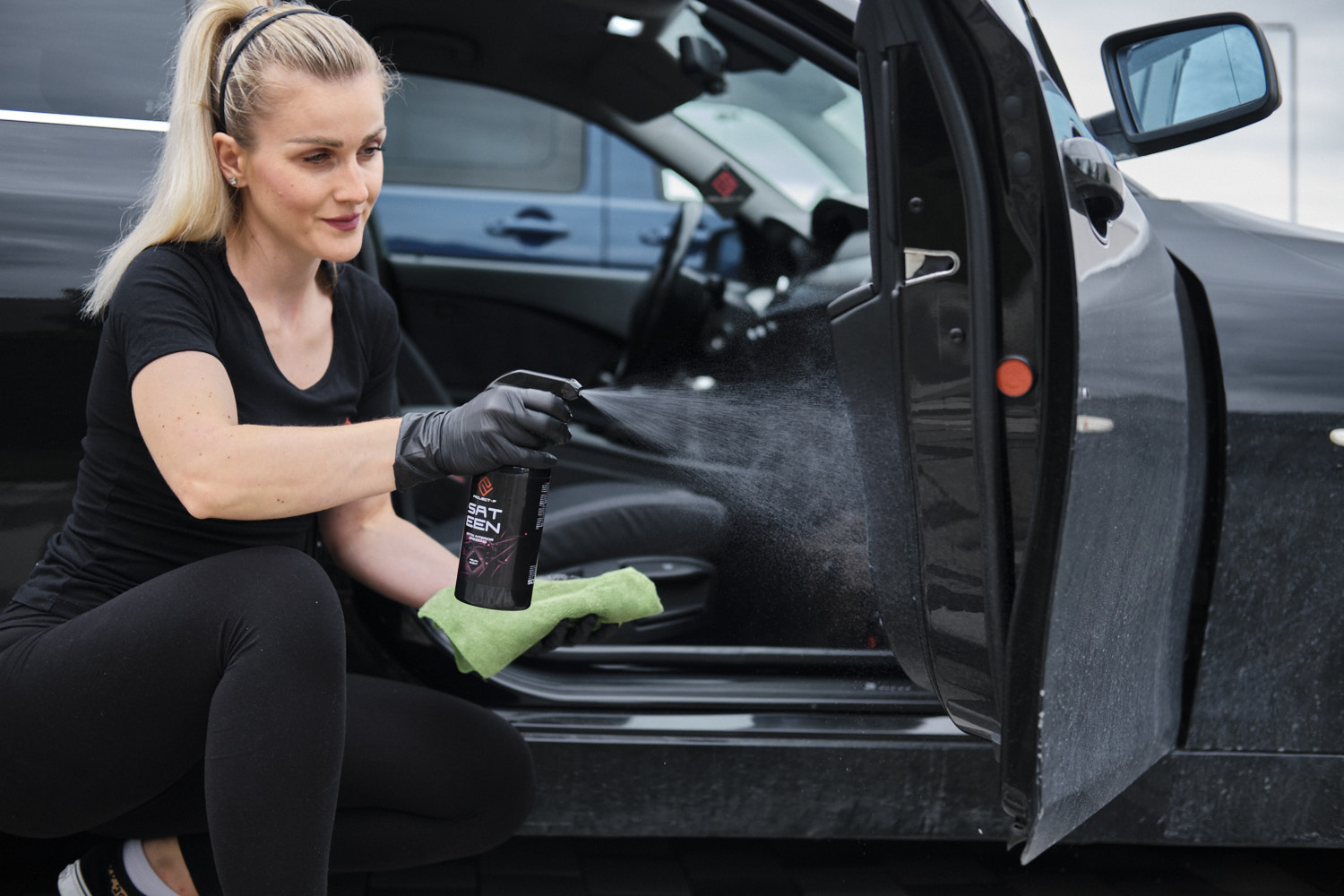 You can also apply SatEEN interior dressing using an applicator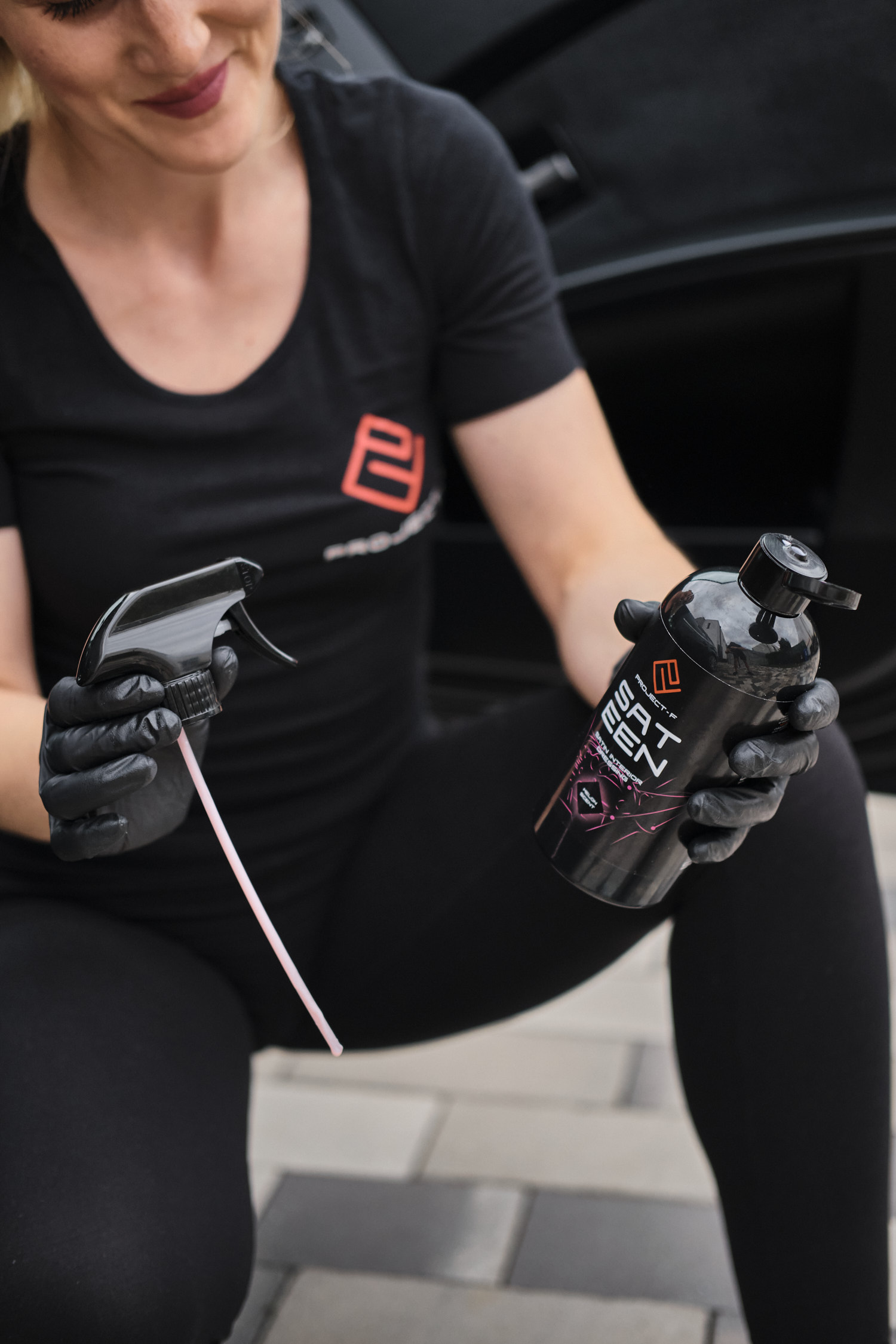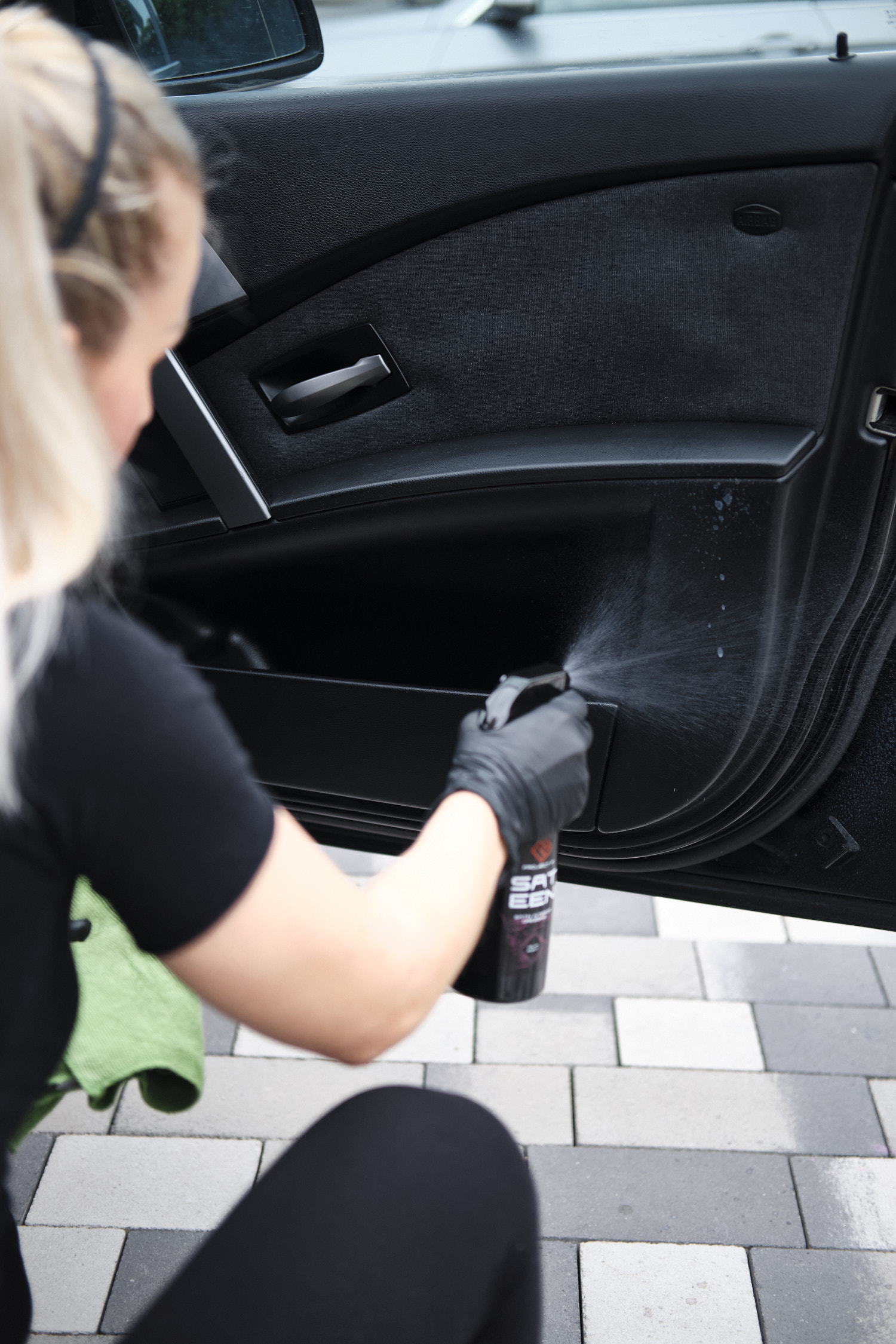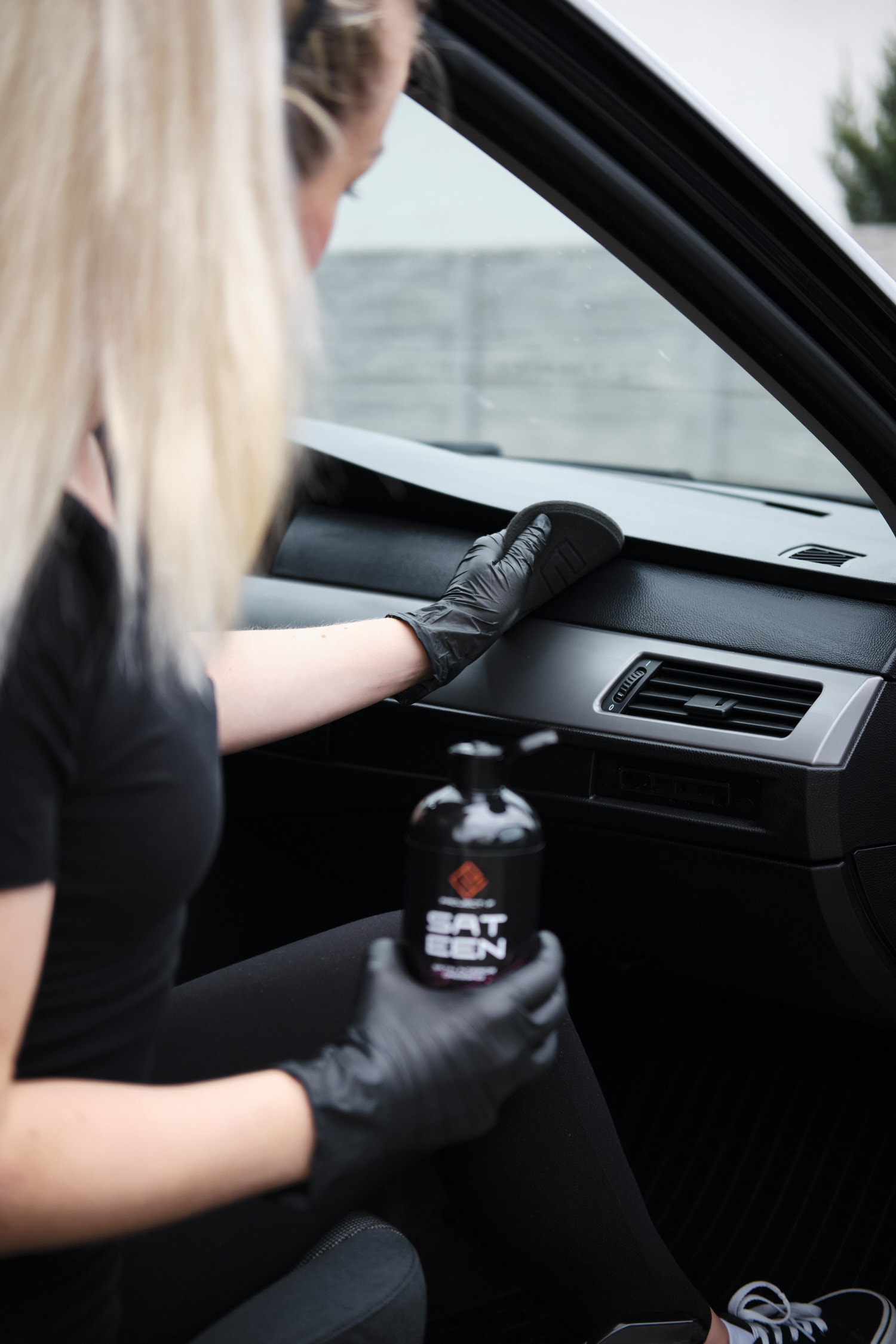 SatEEN application by applicator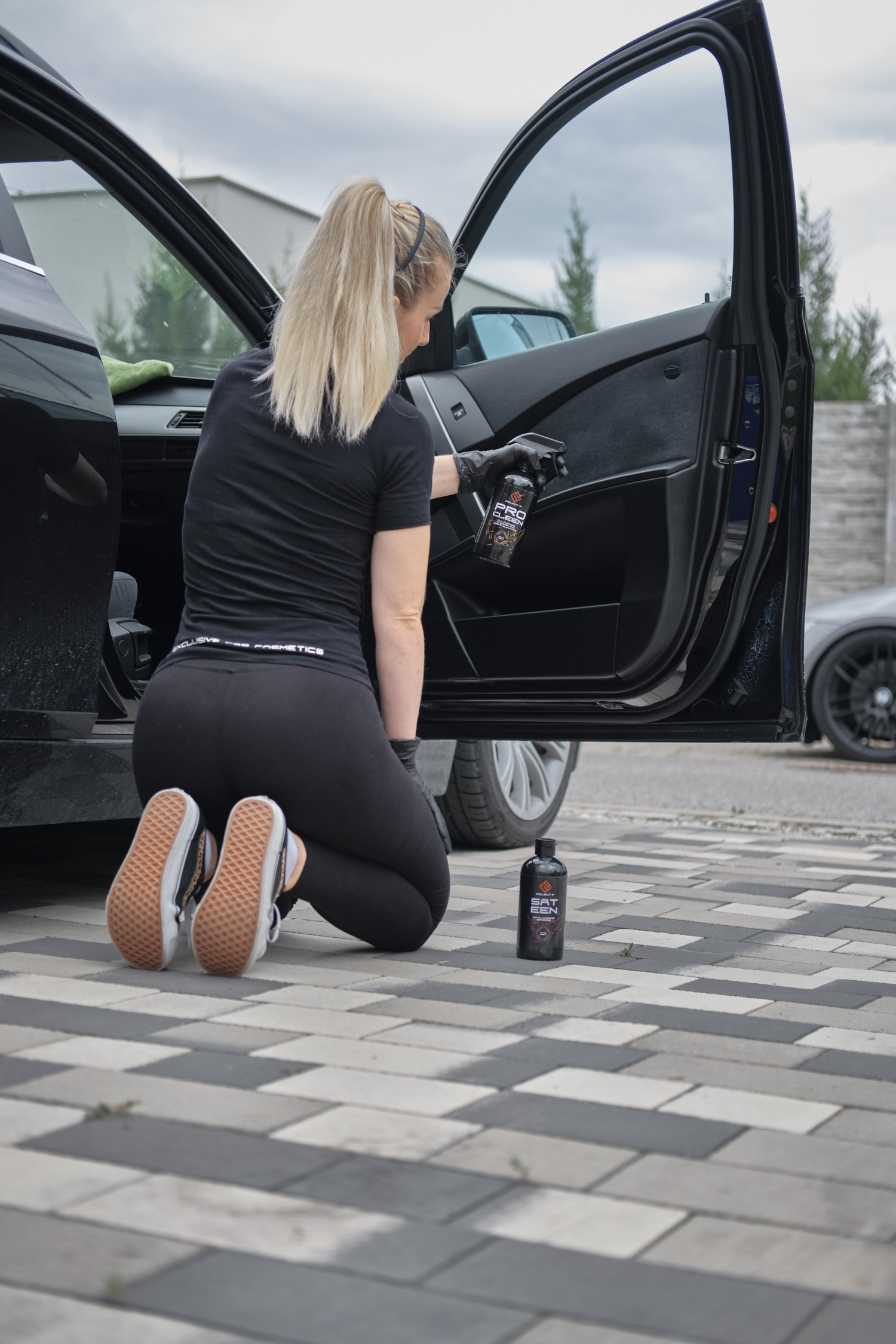 Cleaning - The first step for impregnation