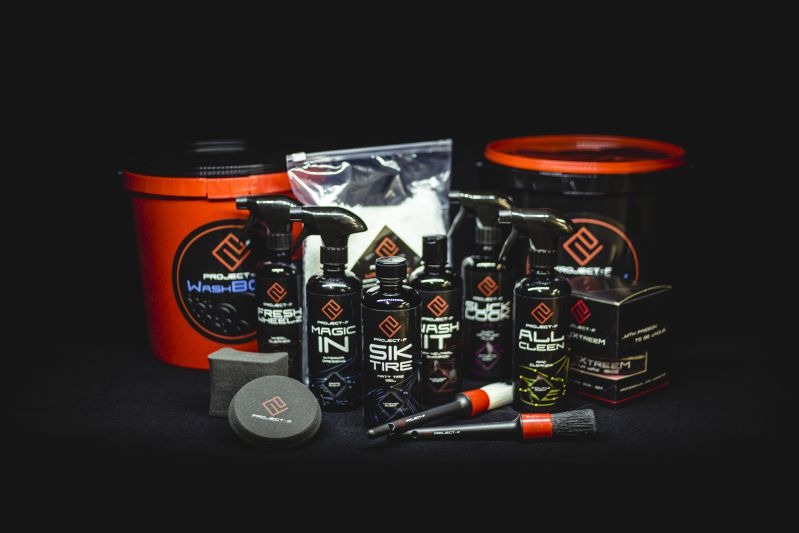 In order to repay our loyal customers who come back to our eshop and do not regularly buy our products, we have developed a loyalty program. This gives the opportunity to buy at a discount based on the last year's turnover. So let's introduce it-
Sign up and enjoy the benefits #projecfteam
We are delighted that the majority of customers who have purchased, for example, one or two products from us, routinely return to purchase additional products in the form of accessories or chemistry. This can only be seen as a positive and we believe this is largely due to the quality of the products and service.
We think that everyone who becomes a regular customer deserves benefits. We know that many customers have not registered on our site but have purchased multiple times. The reward system works very simply for us and counts even such cases. ( if they shopped under one email )
The #projectfteam loyalty program works based on the turnover of completed orders over the last 365 days. As follows :
| | | |
| --- | --- | --- |
| Turnover range from ( inclusive ) | Turnover range to | Discount |
| 100 € s dph | 200 € s dph | 1% |
| 200 € s dph | 300 € s dph  | 2% |
| 300 € s dph  | 500 € s dph | 3% |
| 500 € s dph  | 800 € s dph  | 4% |
| 800 € s dph  | 2000 € s dph  | 5% |
Example 1 : You have purchased goods worth € 105 from us for the first time. We have sent the order to your address and it has been processed. A month later, after logging into your account, you add the other products you are interested in to your cart and the system automatically generates a 1% discount on your current purchase. 
It's very simple, you don't have to deal with different discount vouchers. In your account section you can check your discount eligibility.
Example 2 : You don't remember how many orders you have placed with us and how much and we have processed them. You create an account on our site under the email account you used in previous orders ( to which we have sent you order status in the past ) . After registering, you add the products you are interested in to your cart and the system will automatically generate a discount for you based on your turnover for the last 365 days, according to the table above. You can also check the discount in your account in the discount coupons section.
If you have any difficulties in creating an account or have any questions about the loyalty program, please do not hesitate to contact us, we will be happy to help you.
Comments (0)
No comments at this moment