Drying the car body is one of the important steps that must be taken for a perfect result after washing the vehicle. A car towel, ie a drying towel, is an integral aid in drying. Today we already know that a deer is not suitable for a car, due to the possible scratching of the surface of the vehicle's paint. In our offer you will currently find two types of drying towels. Waffle drying towel and microfiber drying towel. Below we will discuss the basic differences that you may encounter in product specifications such as weight, size and composition.
Microfiber drying towel PuffedDRY
In general, it could be said that a larger towel weight is safer for drying the vehicle body after washing. Thanks to the greater weight, the surface of the body does not come into direct contact with the entire surface of the towel but only with its parts (hair). In our portfolio you will find a thick PuffedDRY drying towel, its weight is 1200g / m2. It is suitable for places where access is more difficult and where you can "push" it. Such a place is, for example, the area of ​​the wipers or the front bumper, which has a number of holes and irregular shapes. However, it should be borne in mind that high weight and long hair result in "sticking" of the towel and, with untreated and neglected paint, may require more effort to dry. Size is also an important factor. With our PuffedDRY towel with dimensions of 90x60 cm, you can dry the vehicle perfectly without a single squeeze. The disadvantage in this case may be more difficult work in areas such as thresholds and spoilers. Here, the towel can come into contact with the ground and thus absorb dirt, which can damage the paint as the drying process continues. It takes a little dexterity, habit and you can eliminate this problem quickly. With one hand, hold the towel in an upright position and with the other hand, place the towel on the body. If you dry the whole car, do not leave the towel in a plastic bag but let it dry thoroughly. With a heavier towel weight, drying is longer. PuffedDRY consists of 80% polyester / 20% polyamide.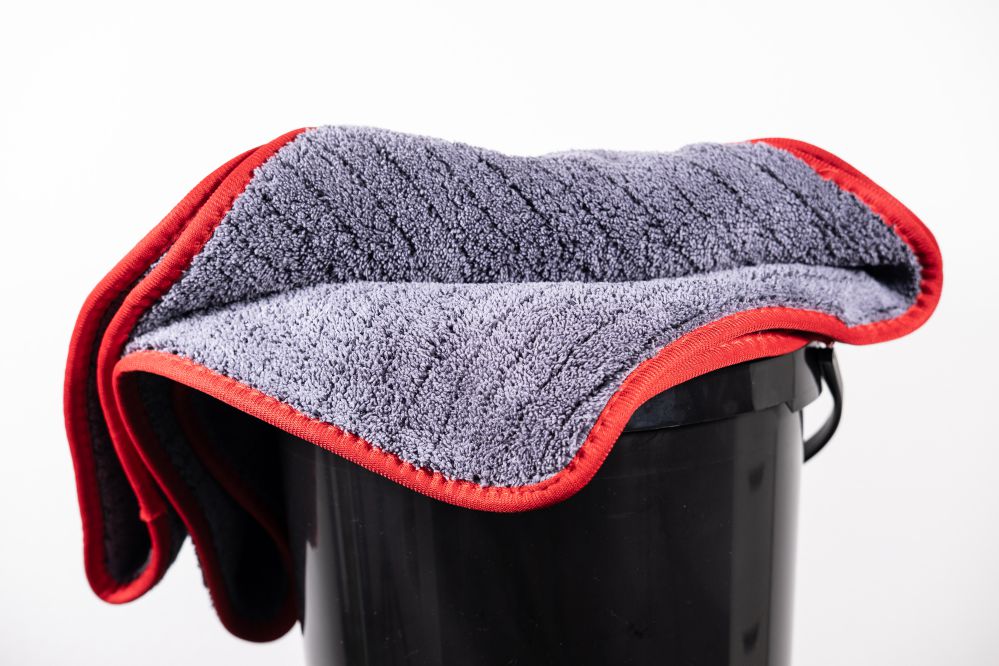 Microfiber drying towel PuffedDRY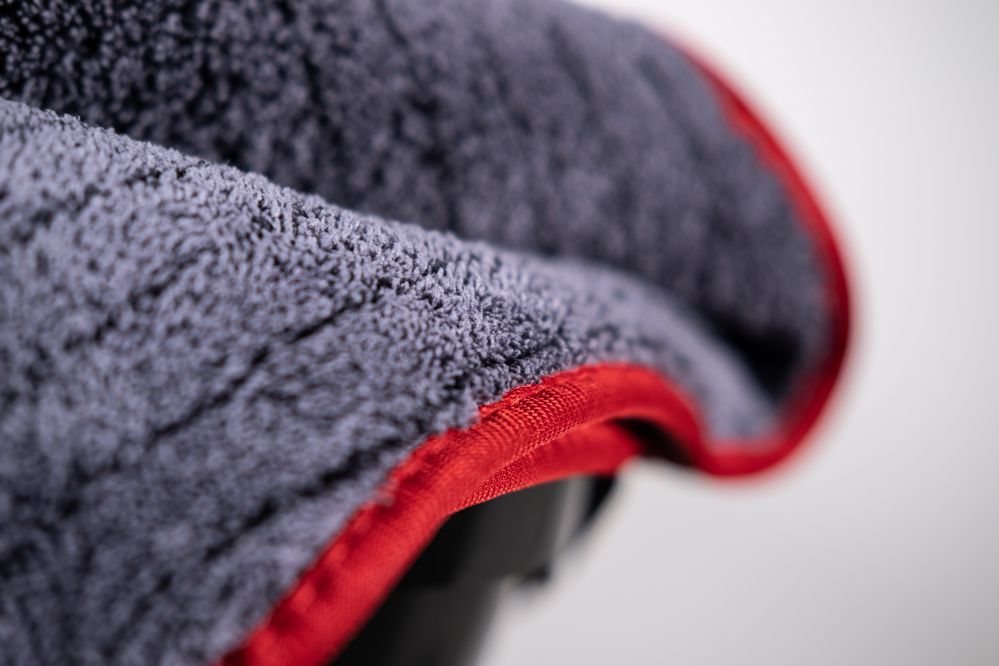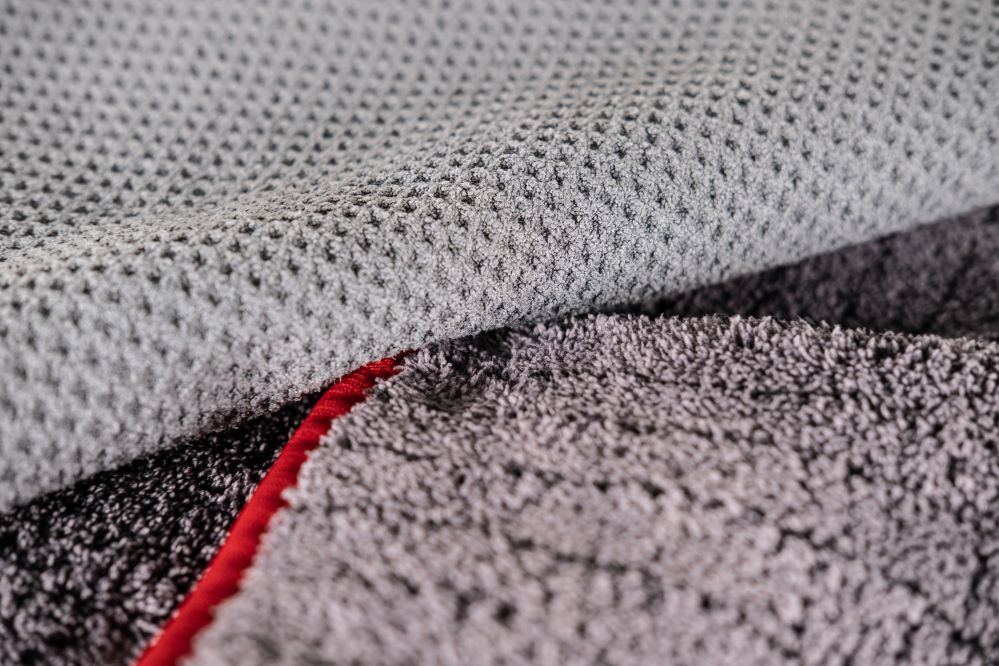 Waffle and microfiber structure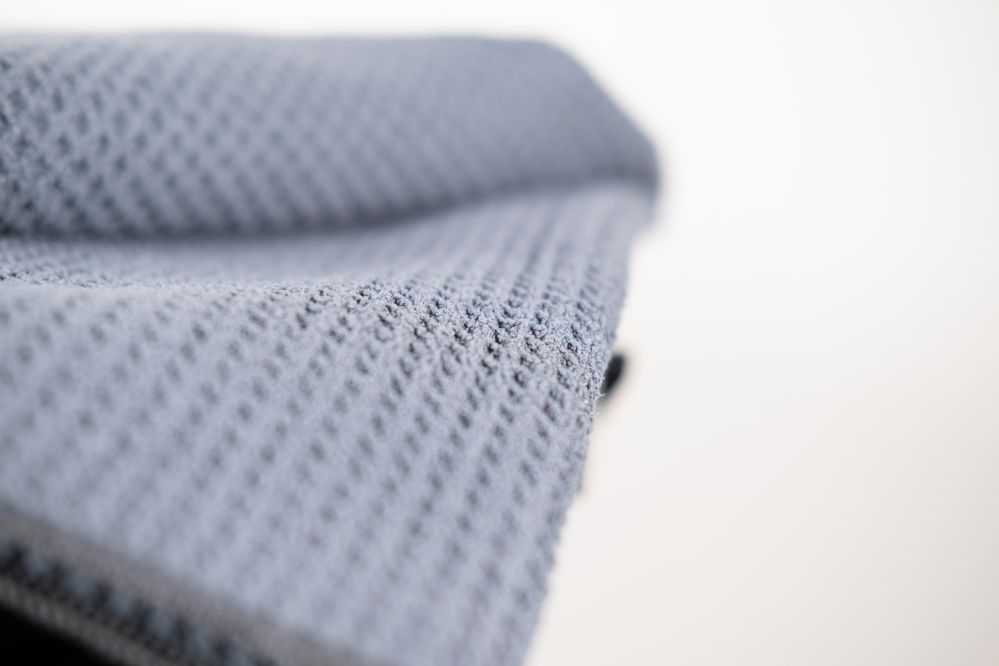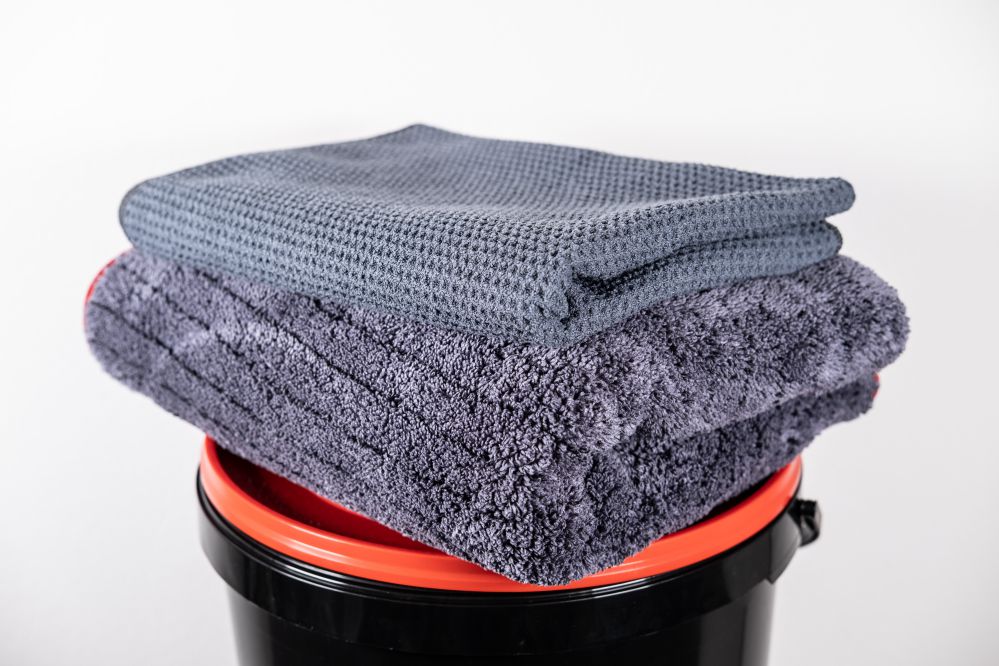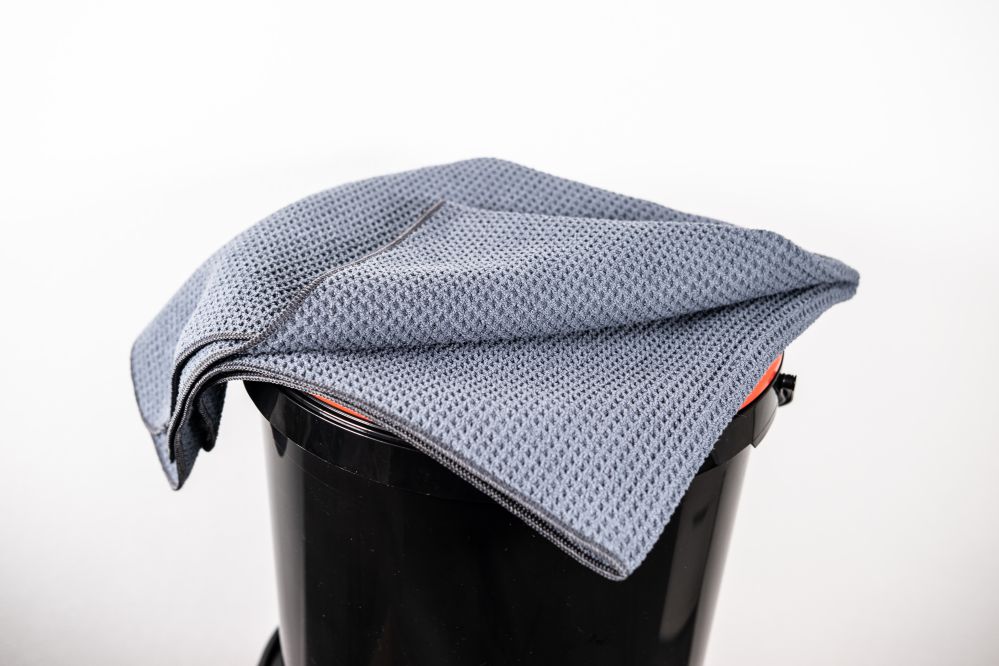 Microfiber drying towel PerfetDRY
Microfiber drying towel PerfetDRY
If the paintwork of the vehicle is neglected, it is better to use a waffle towel, which has a smaller weight, shorter hair (waffle shape) is lighter and it is better to work on an untreated vehicle. With us, the PerfectDRY drying towel is an excellent choice. No need to worry about damage, the towel has a special fine waffle structure. Thanks to the lower weight of 550g / m2 and its shape, this towel dries very quickly. The disadvantage is the need to squeeze the towel at least once, when drying a medium-sized vehicle. Nevertheless, it has excellent absorption properties and is very popular among customers. PerfectDRY measures 80x55cm and can be easily folded and used on smaller body parts such as the doorway. It is also great for drying windows. Thanks to the silk edge, it is very gentle on the vehicle's paintwork. Its composition is 70% polyester / 30% polyamide.
Summary - advantages and disadvantages
Advantages of the PuffedDRY microfiber towel
high weight 1200g / m2 gentle on the vehicle paint
large dimensions 90x60cm - no need to squeeze when drying a medium-sized car
top absorption capacity
silicone-free (leaves no greasy film)
Disadvantages of microfiber towel PuffedDRY
longer drying time of the towel itself
larger dimensions and weight are more difficult to handle
Advantages of the PerfectDRY waffle towel
thanks to its lower weight, it dries quickly
easy handling and excellent absorbency
silicone-free (leaves no greasy film)
excellent for drying glass
Disadvantages of the PerfectDRY waffle towel
need to wring the towel at least once when drying a medium-sized vehicle
When choosing a towel, it is not clear which type to choose. There is also a subjective feeling of working with individual products in the game. Some are behind the microfiber and some are behind the waffle structure. In any case, both of our towels are popular with people and meet the requirements for excellent drying of the vehicle body, which must not be missing after each wash for a perfect result.